Software rendering is a well-versed technique adapted for producing interactive and high-quality computer-generated images to visualize the final output of an architecture.
Many capturing attributes are added to the original models that transform a flat drawing into a more dynamic and realistic structure.
Architectural rendering software proffers life to objects, figures, and articles with the elements like lighting, reflection, contrasts, and highlights.
For instance, a beautiful living room 3d model is made interactive by improvising with exorbitant quality materials, furniture, and finishes to help users see the bigger picture.
Today, thousands of industries count on the best 3d rendering software to generate 3d models from two-dimensional inputs giving a life-like experience before the construction.
Why do you need rendering software?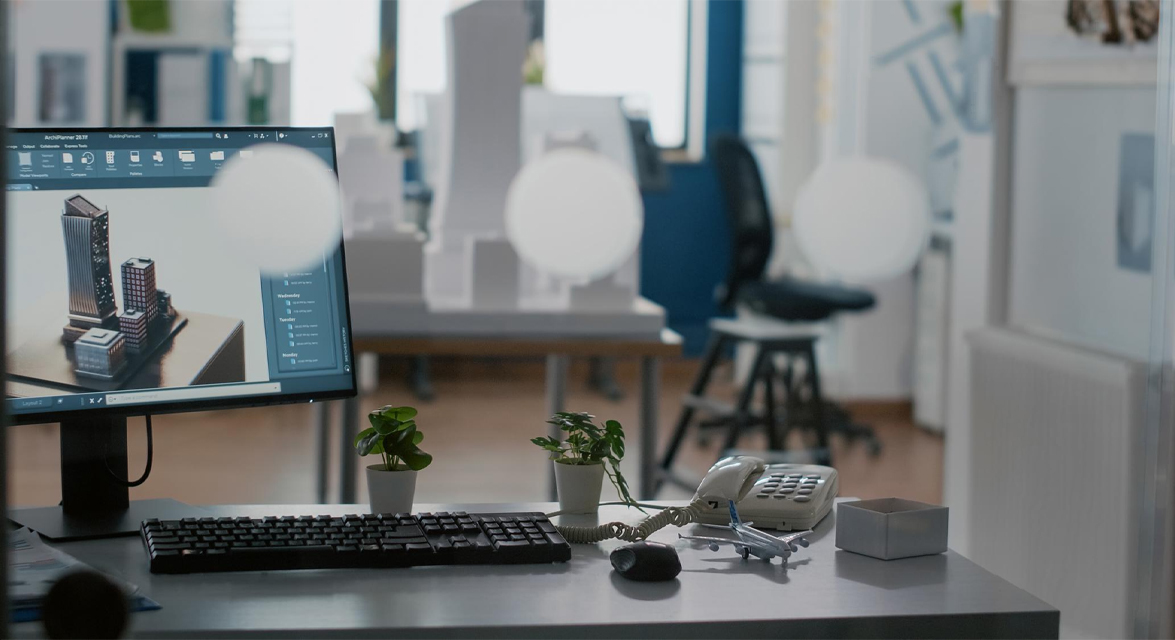 A feature-rich 3d rendering software is vital for an impressive project presentation to dig comprehensively for a client.
Suppose you have 2d and 3d plans nicely structured, no doubt, as an expert, you can put a period here and start working on the actual project.
However, if you can show your client the exact ambiance, materials, appearance, colors, home furnishing, floor plans, and a complete walk-through experience to dictate what you want to achieve, how impressive will that be? Have you ever thought of it?
Architecture rendering is making big differences, and stronger connections in the industry are backed up with the evolutionary software that creates virtual reality. 
Features you need to look for in the best architectural rendering software
The process includes every minor to significant primary product detail; Rendering is about teaming up creativity, art, and innovation.
Variety of options: Good rendering software will give you a wide range of options for editing and adding practical details.
Effective lighting adjustments: the best software for 3d rendering support smooth, realistic, and natural-looking light effects without over or underdoing.
Offers exciting plugins: 3d rendering software compatible and supporting innovative plugins are proven more beneficial.
Read about the top 3 best software for rendering you must need to boost architect rendering performance.
Best Rendering Software for Higher Precision and Great Flexibility
Do you belong to the interior design and architectural industry? Then, you need to know the tools listed for accelerating your growth with exponential 3d visualization models.
3DS Max Design
3ds max design is a fantastic rendering architecture software, and it and impossible to make this list without mentioning it in the first place. Its powerful plugins, such as V-Ray, Corona, etc., boost its capability to make complex animations, textures, environment particles, and shading.
Easy to use
Supports indirect lighting and color bleeding.
Exciting plugins
Supports v-ray
Create resolution animations
Lumion
Preloaded with outstanding modeling elements, lumion is our 2nd favorite and the best rendering tool. It is a popular advanced software used to get the life effects of snow, rain, fireplace, foliage, and more.
Compatible with 3DS Max and blender modeling tools.
Rich colors and great real-time scenarios
Library of 6000 items
Over 1200 material selection
Can make image, video, panorama, and 3d visuals
SketchUp
SketchUp is a versatile and reliable designing software for photorealistic visualizations that is also best compatible with rendering plugins that add to its commendable features.
User friendly
It supports V-Ray and has huge libraries
Cloud collaboration
Accurate light simulation
Realistic materials
Process of Rendering
In the process of creating engaging visuals, graphic designers and render expertise uses various tools to add characteristics; the steps are as follows:
Measurements
The primary step for an accurate rendering model is to perform error-free measurements. Architectures define each calculation, and engineers record each specifically.
Auto-cad drawings
in the next step, AutoCAD drawings are produced with high-end software explicitly inputting every angle, elevation, inclination, and recorded measurement.
2d and 3d models
Designers land the layouts by engineering drawings pinpointing every edge and corner, then convert those into definite 3d models for the same calculations.
3d Rendering
Here comes our destination step of adding rendering elements attentively to create visual effects.
The Bottom Line
This all started from a piece of paper, to still photos, panorama, simulations, videos, and now 360 degrees visualizations.
Choose, learn and grow with this mentioned architectural rendering software and design realistic renders with premium graphics and thousands of features.
Operate the one that will bring the best returns for you and your business.
Many professionals use these three listed tools to attain all business requirements. Get ready to produce dynamic photorealistic designs.